---
On 5th March 2018, Sexy Fish in London's plush Mayfair launched a new cocktail menu. In one night it was ambitiously unveiled in no less than three cocktail capitals of the world – London, Singapore & New York. A list of brand new cocktails was presented from its sustainable cocktail cookbook who are dedicated to a zero waste movement.
During a 10-month period, six master mixologists from the Sexy Fish bar team developed a menu that uses no perishables, with citrus, herbs and garnishes to be replaced with an impressive homemade range of tinctures, distillates, cordials, syrups and shrubs. The bar brand aims to pioneer a new era of cocktail culture, offering a recipe for guests to remake at home whilst they are being entertained and educated by the server. A full breakdown of each drink will be detailed on the menu so that guests can re-create the experience at home. The 'Cocktails to Whet your Senses' cocktail book is also available to purchase for £15 from Sexy Fish, Mayfair, London.
The other two global bars where the new menus were introduced were 28 Hong Kong Street in Singapore and MACE in New York, who each hosted an exclusive one-night takeover by the Sexy Fish bar team. In 'pop-up store' style, the parties featured the special ingredients, glassware and signature Sexy Fish artwork, taking a taste of Mayfair to Singapore and New York.
The Singapore team consisted of Sexy Fish Restaurant Director Daniel Smith, Bar Manager Jerome Allaguillemette and Senior Bartender Giovanni Tavano. They teamed up with renowned mixologist Zdenek Kastanek and his team at 28HKS, creating a secretive venue behind an unassuming 1960's shophouse façade on Singapore's Hong Kong Street. Locals were able to sample the entire Sexy Fish menu, as the team brought the opulence of Mayfair to this quiet street in Asia's cocktail capital.
In New York, three other members of the Sexy Fish team showcased at MACE in Manhattan's East Village. The full menu was on offer and Head Bartender Georgia Billing took the lead with bartenders Patricia Lozano Peral and Dario Trentini. At Sexy Fish in upscale Berkeley Square, Mayfair, Caprice Holdings' Director of Bars, Xavier Landais hosted the launch party in The Coral Reef Room.
Whilst discussing the menu launch, Xavier said:
"This menu took the best part of ten months to create, and the result is truly remarkable, something I'm very proud of. When we started development, the team and I wanted to create a cocktail menu which would suit our guests and fit our venue, whilst also bringing the bar at Sexy Fish on par with standalone cocktail bars. Our brief included three-pointers: be as sustainable as possible, surprise our guests and create delicious cocktails. I am thrilled with the results of what is the most accomplished cocktail menu to date within the Caprice Holdings estate."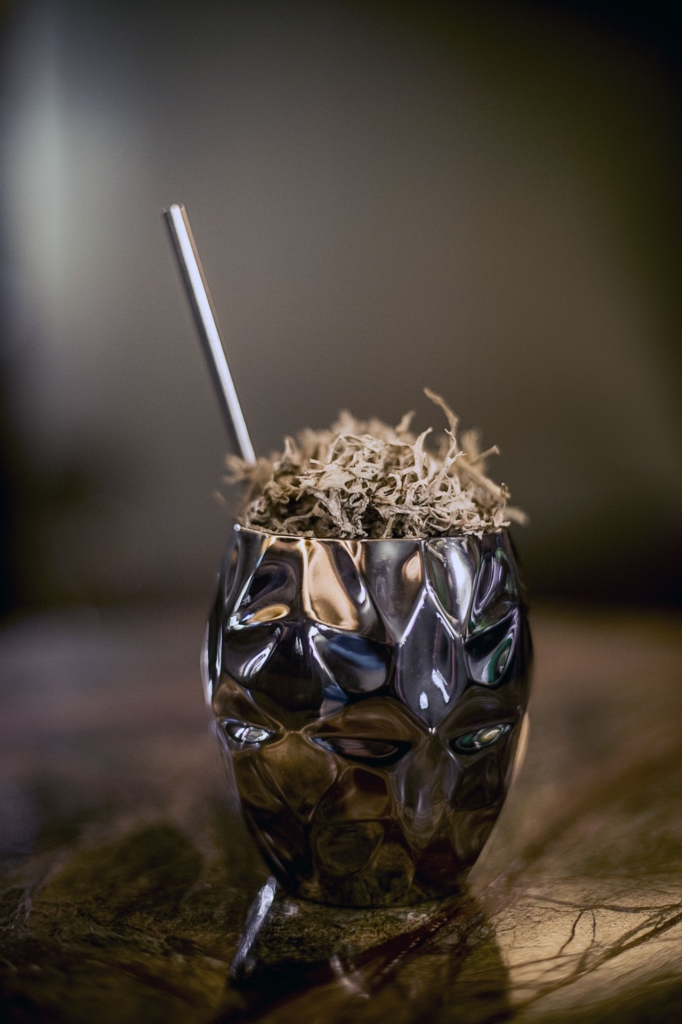 Suitable for both cocktail amateurs and connoisseurs – the 21 new cocktails range from the graceful Japanese Kir, a gentle mix of Falernum and Koshu Grace White Wine, to the curious Neonach, a savoury serve of Hendrick's Gin, Salmon, Basil, Fennel and Chilli Oil. Revisited classics, such as the Rocky Road Old Fashioned, features Buttered Chita Whisky, Biscuillate, Salt and Chocolate, and recklessly wild mixes such as the Monolith, created with Zacapa 23 Rum, Thyme, Chamomile, Balsamic, Rosemary and Lavender. From March onwards, guests will be able to enjoy the new menu over dinner, at the bar or at night. The late-night menu has been created by Executive Chef Director, Bjoern Weissgerber.
"The Sexy Fish cocktail cookbook is full of stimulating concoctions to quench the senses and whet the appetite, whilst forging a future of sustainable bartending."
Find Sexy Fish at Berkeley Square, Mayfair, London W1J 6BR
Visit www.sexyfish.com
Stay updated with our NEW monthly newsletter
SaveSave
SaveSave
SaveSave
SaveSave
SaveSave
SaveSave