---
'A weekend at Mainport Hotel Rotterdam for Viktor & Rolf: Fashion Artists 25 Years'
Amsterdam has steadily grown in popularity as a city break destination but just a little further afield lies Rotterdam, an equally exciting Dutch city which makes the ideal place for a weekend away. We visited Rotterdam for a few days of fashionable fun recently, to celebrate the launch of Viktor & Rolf: Fashion Artists 25 Years, a stunning retrospective curated by Thierry-Maxime Loriot which contains more than 60 pieces by Viktor & Rolf, some strikingly displayed on rotating mannequins.
This bustling port city has it all with culture, shopping and a wealth of restaurants and bars on offer. We checked in to the Mainport Hotel, a five-star contemporary design hotel with interiors inspired by east meets west influences. The hotel enjoys a prime position on the banks of the Maas River and its amenities include Spa Heaven which features a Finnish panorama sauna, a Turkish steam room, a Hammam, two treatment rooms, a lounge area and a swimming pool.
After a welcome lunch in the hotel's Restaurant Down Under which serves a variety of international cuisine, we discovered our room on the third floor. The accommodation was chic and spacious with sweeping views of the city skyline, a king-sized bed and a huge bathroom with walk-in shower and whirlpool bath – all of which ensured we were in for a comfortable stay.
After checking in, we attended the press preview of the Viktor & Rolf: Fashion Artists 25 Years exhibition at the nearby Kunsthal, which commenced with an insightful question and answer session with Viktor Horsting and Rolf Snoeren, exploring their background and their sources of inspiration.
Viktor and Rolf's creative partnership has seen them scale the heights of success, dressing royalty and pop stars alike and launching their own fragrances as well as haute couture and ready to wear collections. They are renowned for their exquisite take on 'wearable art' and the exhibition takes the viewer on a fascinating odyssey through some of their most spectacular work, giving a glimpse into their enchanting, fantastical and sometimes dark world.
After the exhibition preview, we assembled for dinner on the terrace of Aloha Bar, a unique space which was once the local swimming pool Tropicana. We feasted on small plates including gyoza, short rib, squid and bulgur wheat stuffed onion before we descended on to the terrace for a silent disco.
The next day started in style as we enjoyed the Mainport Hotel's champagne buffet breakfast which featured a huge array of hot and cold dishes and can be eaten on the riverside terrace. After breakfast, we spent the morning at a private view of Martin Schoeller's Big Heads exhibition at Nederlands Fotomuseum, followed by an exhilarating water taxi ride and lunch at Op Het Dak an intriguing restaurant overlooking the rooftop farm where many of its ingredients are grown.
Later it was time for the glittering opening party for Viktor & Rolf: Fashion Artists 25 Years which saw a mix of famous faces and royalty in attendance to celebrate the official start of the exhibition. After the party, we soaked up the bustling Saturday night atmosphere of Rotterdam with a late dinner at South-American style cantina Supermercado, where we shared a selection of dishes including succulent meat cooked on the restaurant's charcoal grill accompanied by tropical cocktails.
The next day we squeezed in one last lunch at Mediterranean restaurant Ayla, where tapas and cocktails made sure we concluded our trip on a high note before heading to the airport.
A variety of fashion, food and culture made this a weekend to remember and we would certainly recommend Rotterdam as a city break destination which has plenty to offer. There is so much to explore in the city and we would also suggest checking out the sophisticated fine dining at Héroine restaurant, the kitsch surroundings and Tex-Mex cuisine at Alfredo's Taqueria and the design-led shopping extravaganza at concept store Groos.
We flew directly to Amsterdam then caught the train to Rotterdam Centraal, where you can buy a public transport pass at Tourist Information. Mainport Hotel is right outside the Leuvehaven subway stop, which is just a short ride from Rotterdam Centraal Station.
To celebrate the Viktor & Rolf exhibition, Mainport Hotel has a special package on offer – the 'Viktor & Rolf VIP special' which includes:
Overnight stay in a City XL Room.
Champagne breakfast buffet.
Entrance to Kunsthal Viktor & Rolf: Fashion Artists 25 years.
Signed catalogue of Viktor & Rolf.
Viktor & Rolf poster.
Free entrance to Spa Heaven and Life Fitness Gym.
From 114.50 Euro per person based on double occupancy.
Book here: www.mainporthotel.com/en/viktorrolf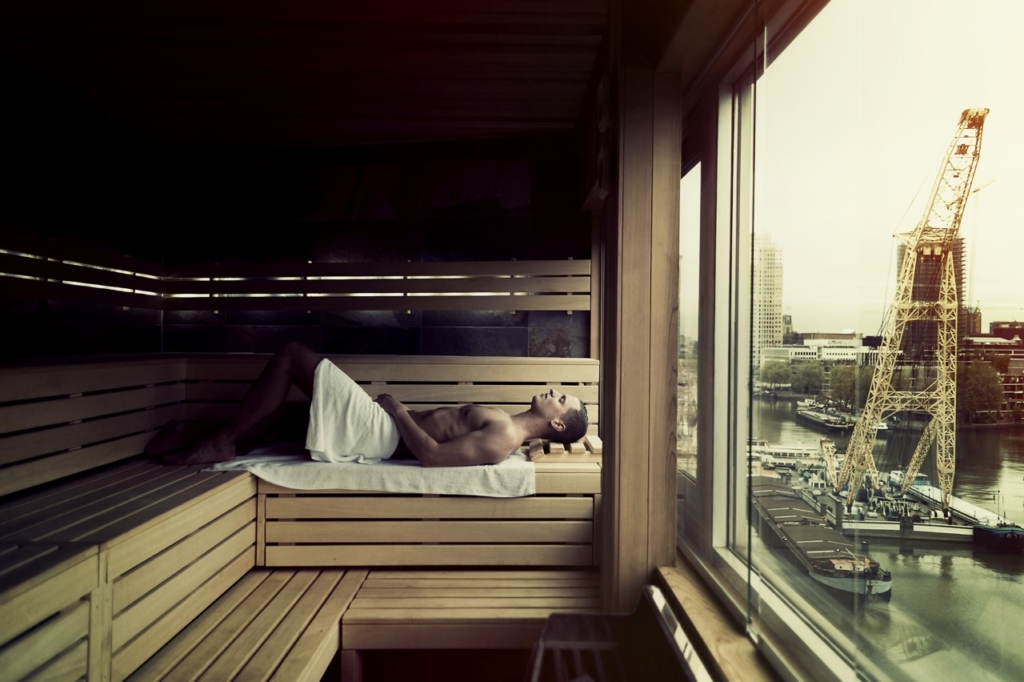 Stay
Mainport Hotel, Leuvehaven 77, 3011 EA, Rotterdam
Eat
Aloha, Maasboulevard 100, 3063 NS, Rotterdam
Op Het Dak, Schiekade 189 3013 BR, Rotterdam
Supermercado, Schiedamse Vest 91A 3012 BG, Rotterdam
Ayla, Kruisplein 153, 3014DD, Rotterdam
Visit
Viktor & Rolf: Fashion Artists 25 Years
27th May – 30th September
Kunsthal, Museumpark, Westzeedijk 341, 3015 AA, Rotterdam
Martin Schoeller | Big Heads
19th May – 2nd September
Nederlands Fotomuseum, Wilhelminakade 332,3072 AR, Rotterdam
Groos, Achterklooster 13, 3011 RA, Rotterdam
Written by Camille Allcroft for Client Voyage
SaveSave
SaveSave
SaveSave
SaveSave
SaveSave
SaveSave
SaveSave
SaveSave
SaveSave
SaveSave
SaveSave