---
Renowned for their elite selection of global luxury hospitality brands, Nobu Hospitality added to their portfolio last month with the launch of the Nobu Hotel Shoreditch. Located in the heart of London's notorious artistic quarter in the East End, the hotel features 143 guest rooms plus seven suites, the Lobby Bar and an iconic dining experience in their Nobu Shoreditch Restaurant, which we will feature later.
The unique building design is courtesy of the fine collaborative work of Ron Arad Architects and Ben Adams Architects whilst local designers Studio Mica are responsible for the interior of the hotel. The teams worked together to ensure 'a seamless transition between the hotel and the restaurant.' With a focus on community, the hotel will also be opening a stunning 'pocket garden' – a public space between the bustling streets of the local area and the sanctuary of the hotel.
The guest rooms place focus on an industrious design with modern comfort and an informal elegance. The exposed concrete structure is offset by the use of soft textiles and black joinery, creating an ergonomic appeal. The luxurious bathrooms are bright white with striking custom-designed gold wash basins and walk-in rain showers. In the suites of Nobu Hotel Shoreditch, the guests' attention is drawn to the private balconies, which overlook the courtyard and pocket garden. The suites have been designed in great detail, introducing the hotel's distinctive architecture to a delicate Japanese aesthetic.
For those looking for space and an encounter with luxury and comfort, the Nobu Suite features two private balconies overlooking London's iconic skyline, plus the luxury of a private dining area, separate lounge and indulgent bathtub.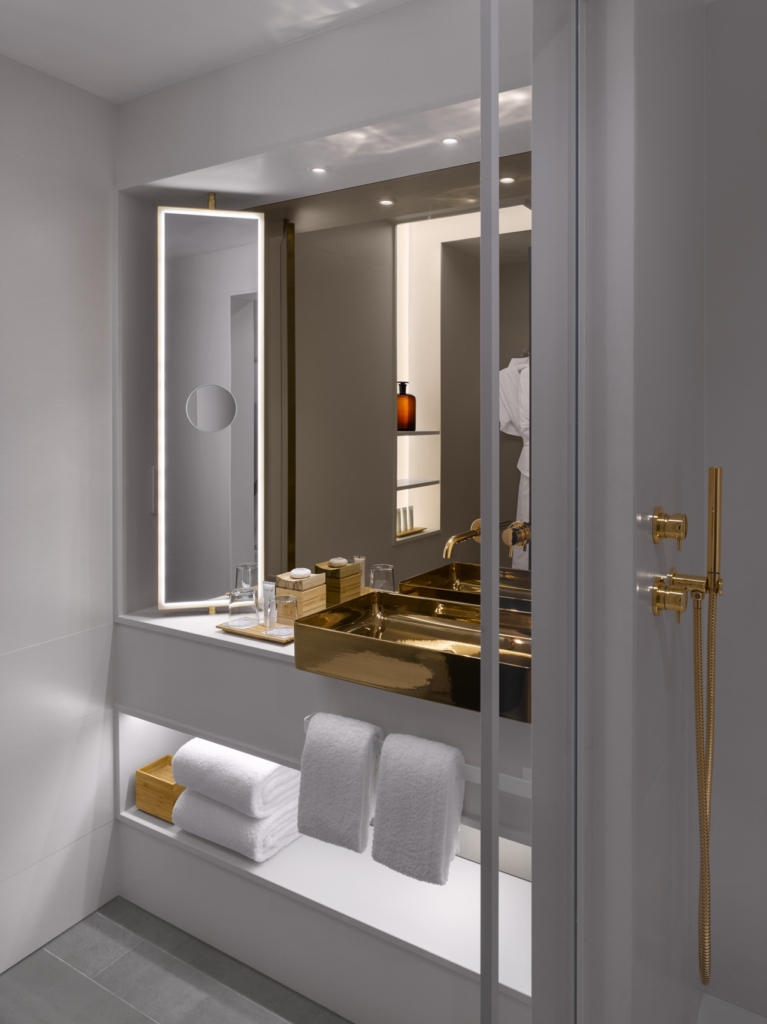 In addition to all of this, the hotel features a first class spa & fitness area offering a range of relaxation, wellness and beauty treatments. The fitness centre is open 24-hours a day with state-of-the-art facilities and equipment, complete with complimentary water and towels, a comfortable stretching area, and weights plus a personal trainer is available upon request.
Learn more about Nobu Hotel Shoreditch and follow on social media:
Website
Facebook
Instagram
Twitter
Written by Ian Cole for Client Voyage
SaveSave
SaveSave
SaveSave
SaveSave
SaveSave
SaveSave
SaveSave
SaveSave
SaveSave