---
THE LULWORTH ESTATE IN SOUTH DORSET
LAUNCHES TWO, NEW STUNNING HOLIDAY 'MANORS'
– THE LINDENS AND WOODSIDE LODGE
The Lulworth Estate, home to the iconic Durdle Door and Lulworth Cove, and on South Dorset's UNESCO World Heritage Jurassic Coast, has added two incredible holiday 'country manors' to its luxury holiday cottage portfolio. The Lindens and Woodside Lodge sleep up to 18 and up to 14 respectively, are located right on the Lulworth Estate (allowing guests to benefit from its awe-inspiring sights and huge range of outdoor activities) and include some truly special features including; private cinema room, tennis courts, heated swimming pool, private gardens and cashmere mattresses.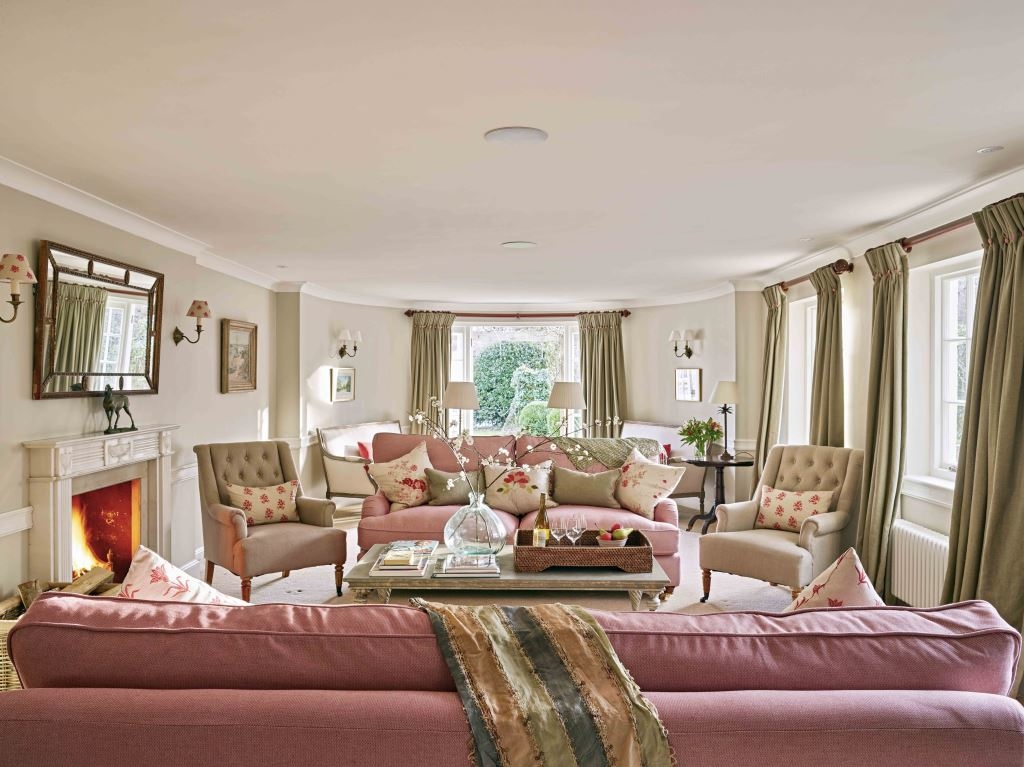 The Lulworth Estate's new Woodside Lodge and The Lindens give families and large groups the opportunity to holiday like the aristocracy of a bygone era. Conservatories and summer houses, tennis courts and drawing rooms with sweeping staircases and grand kitchens evoke magical holiday properties which wouldn't be out of place in the pages of Howard's End – not to mention the fact that they are within striking distance of the iconic Durdle Door and Lulworth Cove.
The new properties give guests the unique opportunity to combine luxurious and indulgent holiday accommodation with the chance to get stuck into some unique, tailored outdoor activities, curated by Lulworth Outdoors. Visitors to the Estate can enjoy a range of activities from coasteering and archery to off-road biking and walking, made truly memorable by the location. Explore hidden coves and underwater caves, jump from pre-historic rocks, learn archery in Lulworth Castle's grounds, experience Lulworth's diverse range of wildlife (including its very own breed of butterfly) or take-in breathtaking coastal views on a guided mountain biking route. Activities are tailored to visitors' interests and fitness levels and are designed to bring alive the area's unique geography and natural beauty, rich for exploration.
The Lulworth Estate in South Dorset is an area of outstanding natural beauty which offers an incredibly diverse and comprehensive holiday 'package' for visitors. With its UNESCO World Heritage Jurassic coastline and 11th-century history, the Estate has curated, special facilities and activities for visitors which bring alive this breathtaking destination and make it perfect for staycations. Take-in endless views of sea and sky as you walk to the turquoise waters of Durdle Door and Lulworth Cove. Find a fossil while enjoying locally-made ice cream and meet a Lulworth Ranger for a spot of off-road biking, before retiring to Lulworth Castle for a homemade cream tea on the castle lawns –  all within the Estate's boundaries.
For more information about the Lulworth Estate and its holiday accommodation please visit: www.lulworth.com